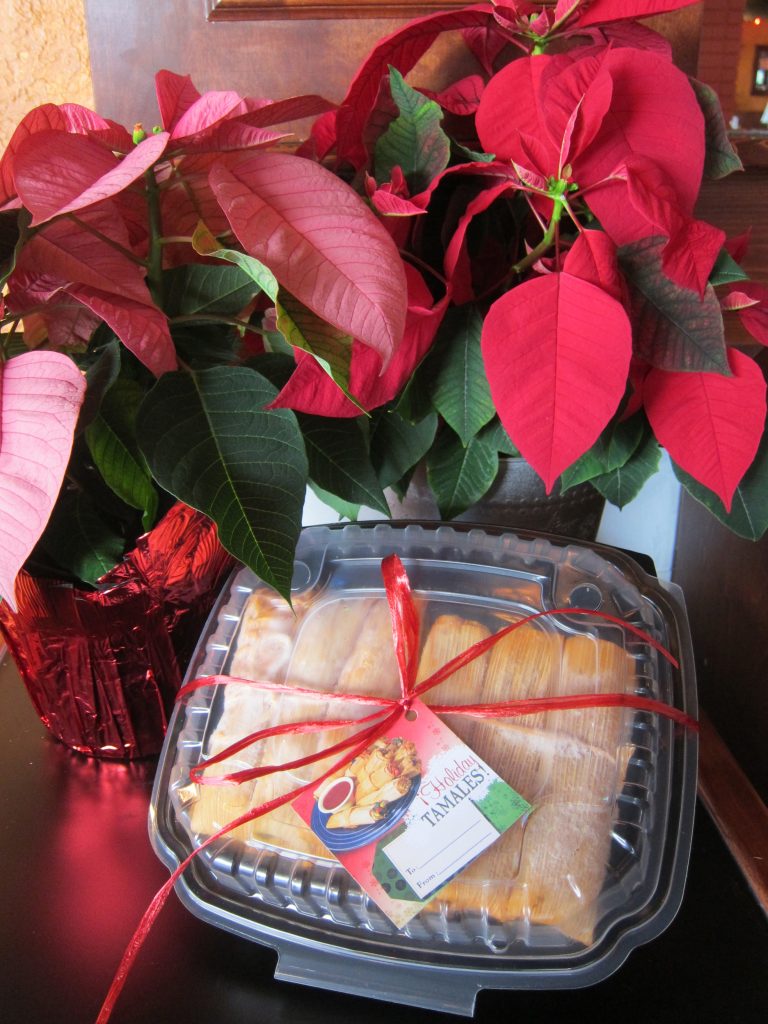 NOVEMBER 11, 2012
Holiday Items Available Now at All 12 Locations
 HOUSTON – Chefs at Berryhill Baja Grill have begun preparing for the holiday season by introducing new food and drink items to their menus and revamping their gift ideas for the 2012 holiday season. These items are available now and through the New Year at all 12 Houston locations.
Berryhill Baja Grill still offers the same fresh, Tex-Mex cuisine and flavorful drinks, but guests can now expect to find holiday flair with their orders. In addition to Berryhill Baja Grill's famous beef, chicken, pork and spinach and corn tamales, customers can now enjoy the Holiday Turkey tamale, served with warm gravy. For dessert, customers can enjoy the new Pumpkin Tres Leches that is available during this holiday season.
Chefs have even spirited the spirits: Berryhill Baja Grill offers the perfect margarita for reindeer games ("Rudolph's Red 'Rita") and the official margarita of Santa's Elves ("The Green Elf").  "Rudolph's Red 'Rita" contains 1800 Silver Tequila, triple sec, strawberry and fresh squeezed lime juice and "The Green Elf" features 1800 Silver Tequila, Midori Melon Liqueur and fresh squeezed lime juice.
Customers can start ordering their holiday tamales in advance at any Berryhill Baja Grill location. Berryhill Baja Grill management has renovated the packaging for the tamales specifically for the holidays, since many of the tamales are used as gifts throughout the next several weeks. Berryhill Baja Grill also offers "stocking stuffers" in the form of the Berryhill Baja Grill gift cards. Customers who purchase $50 in gift cards receive a $10 gift card free!
Pre-order your holiday tamales now by visiting one of the 12 restaurants or by calling your local Berryhill Baja Grill. Addresses and phone numbers can be found here: http://www.berryhillbajagrill.com/locations/restaurants/.