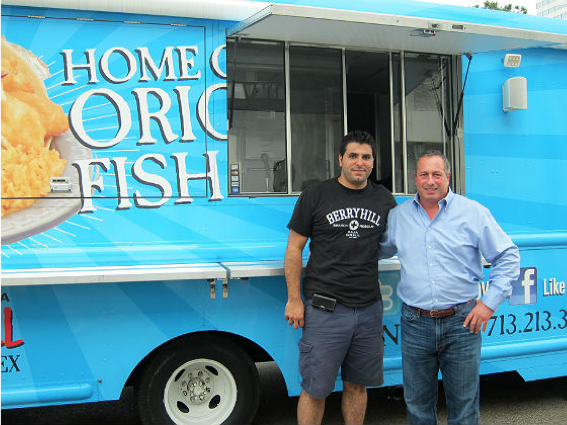 OCTOBER 12, 2012
By Katharine Shilcutt | Walter Berryhill was a mobile food pioneer in Houston, walking the streets of River Oaks and selling 200 dozen tamales from his little push-cart every week along with his wife, Billie, for nearly 40 years.
A lit Coleman lantern hanging from the side of the cart let people know that Berryhill's tamales were fresh and hot. In the 1960s, with Billie in failing health, Walter sold his push-cart and recipe to River Oaks resident and attorney Bob Tarrant, a fan of Berryhill's cornmeal-and-masa-laced tamales, who held fast to the recipe for two decades.
In 1993, Tarrant teamed up with Chuck Bulnes to create the very first Berryhill's Baja Grill restaurant, which still sells its popular tamales and Baja-style fish tacos (which are said to have been the first fish tacos in Texas) on Revere at Westheimer. A few years later, customer Jeff Anon purchased the restaurant (and Walter Berryhill's recipes), finding that he loved the food so much he couldn't help but want Berryhill to become bigger and better.